"Is Windows Defender enough? Microsoft's own built-in Anti-Virus (Windows Defender) has been around for long enough to have proven itself self on a world stage, does its success mean the end to Anti-Virus costs?"
This Blog looks at the Windows Defender topic to understand if many of us are paying for Anti-Virus we do not need, particularly given Microsoft's new dominance in the security space.
There is not a day that passes that I am not involved in a discussion around this topic, and it's usually not a hard one to answer. Granted, there are some complications to work through, but people are now far more accepting of Microsoft as an almost "Altruistic" brand of the modern-day; giving us "Free AV" seems to go down well with the masses and seemingly in line with their modus operandi.
In fact, they give more free tech to charities and "Not For Profit's" than any other tech brand I know of, and the sheer size of their investment in enablement tech to help the less abled and fortunate year on year, I think is a big indication as to why you can trust Windows Defender to keep you safe.
Please note: This is not just a love letter to Microsoft; indeed we at Robo Shadow technically have a competing product to allow folk to centralise their Cyber Security reporting for free, which others have to pay for, so regardless of our own semi-obvious conflict of interest here, we think what Microsoft has done and plans to do for global cyber security in the last few years is nothing short of amazing.

Taking the Plunge (Our own experience of removing popular AV in place of Windows Defender).
For us to strip out tech like Sophos from our clients (used by the UK Military) and global favourites like McAfee, to just leave in place the simple suite of Windows Defender (and associated tools), was not an easy thing for us to do. Regardless of our faith in Satya Nadella and the team – it was still a bit of a cautious leap.
Why the step change?
It is obvious these days that Microsoft wants to make the world a better place and create free cyber tools for the masses. But we think the real reason they have put so much into Microsoft Defender revolves around where Microsoft wants their OS to move to long term. Being the adored, ubiquitous, mature OS (everyone's favourite) seems to be very much on the radar for Satya Nadella's team.
They don't even seem to throw their toys out of the pram when you haven't licensed your Operating System correctly (Even without a valid license you will still get updates and just a small watermark complaining it's unlicensed). I am certainly not saying "Stop Paying" for Operating system licensing; I am merely pointing out that Microsoft definitely seems, of late particularly, to want to remove the friction within their beloved operating system, and gambling, it seems correctly, on the "Ubiquitous brings in the bucks" approach!

Microsoft – "A Titan of Security"
The other thing we need to bear in mind is that Microsoft is a big scary security vendor these days and has won pentagon contracts for their security prowess. It is also my understanding that the Military and Government contracts with Microsoft get the "out of the box" Microsoft security tools with a bit more "all-around" hardening to sprinkle on as some special military-grade security sauce.
Whichever way you look at it, the fact of the matter is, Microsoft has been fighting cyber bad guys for nearly 50 years. Over that time they have had an awful lot of attacks per second, which means a lot of data and a lot of machine learning training, all fuelled with a load of spare CPUs to fire at Cyber Bullies. It is, therefore, no wonder, to us at Robo Shadow at least, that Microsoft is reigning supreme in the Cyber Wars of our modern existence.
We all know that this has not always been the case though. Windows 7 was a very different beast to secure compared to Windows 10, for example with Windows 10 out of the box, the only actual port it accepts inbound on an internal network is the port to help with local Windows Update propagation (which I understand is a heavily fortified service); it's very locked down out of the box. Most security experts agree that when Windows 10 is in "Zero Trust" mode (i.e., with everything enabled) it is a nice, fairly secure desktop OS to work with.
How come we have not heard much about it from Microsoft?
The reason we do not hear a lot about the "Free capabilities" from Microsoft is that a growing portion of their revenue is made in security. Whilst they obviously want to ensure that any team on the planet can have great tech and be secure using their "out of the box" features, they still need to make sure the enterprise firms can pay for valued ROI for enterprise centralisation and advanced features.
So, it's clearly not in Microsoft's best interests to tell you to "use it all for free" when they have many additional subscription services they want you to pay for.

What does the research suggest?
We spent a lot of time extensively researching this topic and we think this article represents a fairly balanced view https://www.fool.com/the-blueprint/microsoft-defender-antivirus-review. Our only real objection is around the comments relating to a "Lack of additional software". Microsoft has a full-on cyber arsenal available for people to use free of charge or integrate into their Enterprise Systems.
Between their AV, Anti-Ransomware, Firewall, Smart Screen, etc we think they have a formidable toolset which the other vendors are struggling to keep up with. The very reason we built Robo Shadow was to just marry up and make available (without charge) the centralisation and reconciliation tech that is needed to get these free, outstandingly effective tools, to pass an internal governance test, and be centrally managed in general.
So from our perspective, yes, Windows defender is, with a few adjustments a fantastic alternative to your traditional AV – and right out the box offers a world-class, military-grade security toolset. But it also does much more, so please keep a lookout for the next article in the series in which we will explore "4 Essential things you get Free from Microsoft (That you need to pass a Penetration Test)." As always please do reach out and leave us some comments for anything you would like to discuss.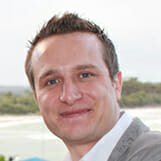 About the Author: Terry Lewis a 25-year Tech Entrepreneur and Technology Blogger.
"I'm lucky to of worked in technology all over the world for large multi-national organisations, in recent years I have built technology brands and developed products to help make technology that bit easier for people to grasp and manage. By day I run tech businesses, by night (as soon as the kids have gone to bed) I write code and I love building Cyber Security technology.